Snow leopards in Mongolia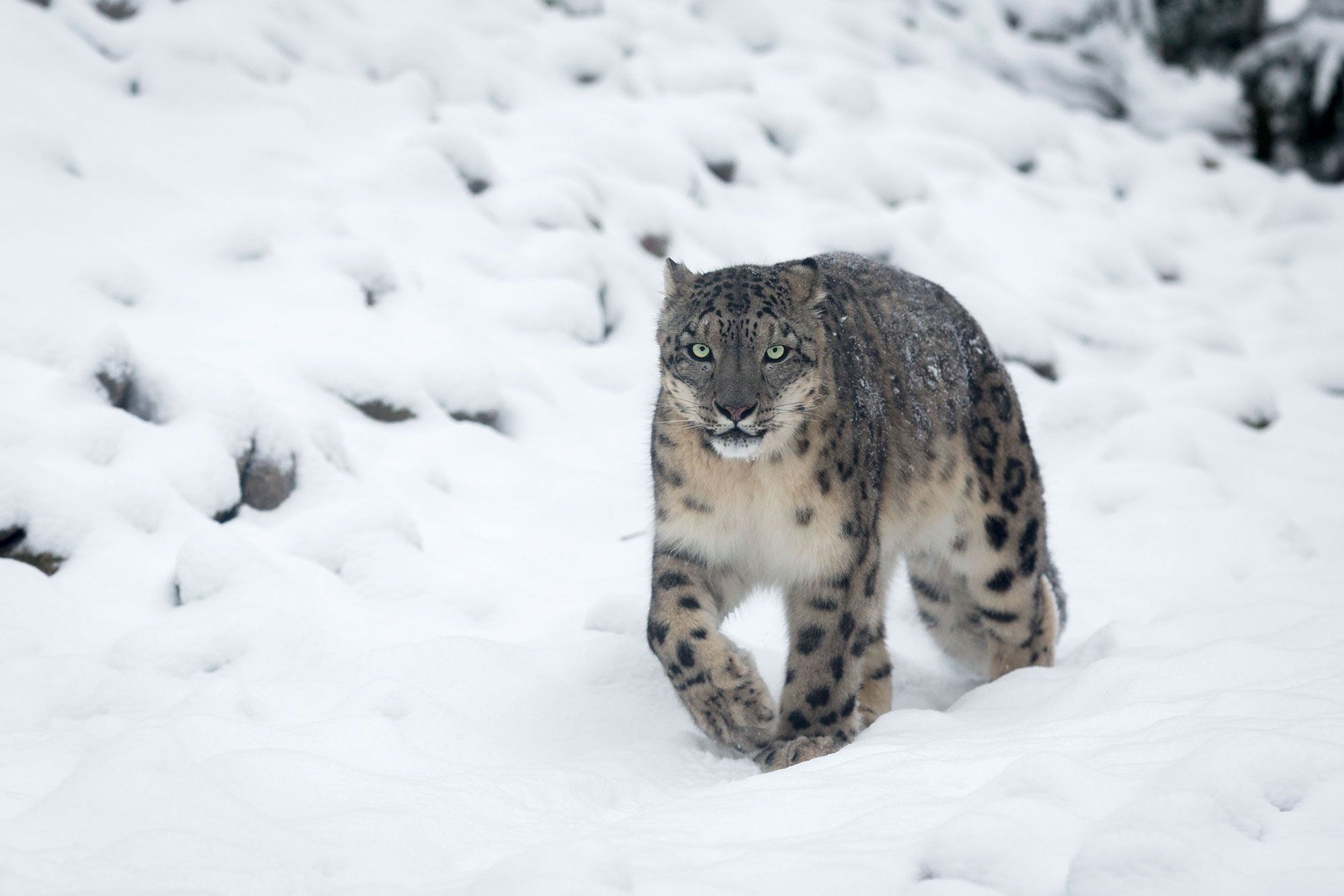 We are funding Dr. Bayara Agvaantseren and her team in saving the lives of both snow leopards and their human neighbours
Snow leopards are mostly found in the high, wild, rugged mountains that cross Central Asia. Here they hunt bharal (blue sheep), ibex and other smaller animals. These carnivores will also prey on domestic livestock and can consume 20-30 adult sheep every year making conflict with humans a real issue.
The problem
Snow leopard- endangered

Estimated population- 4,000- 6,500
Mongolia is home to the second largest snow leopard population in the world, but sadly their numbers continue to plummet.
Like many big cats, they are persecuted in retaliation for killing livestock and hunted for their fur as their home territory is becoming increasingly shared with humans.
This land often falls outside protected areas, meaning their conservation depends on the attitudes of local communities.
The solution
We are working with Mongolian herder families to develop the most effective livestock protection, as well as implement a community-managed livestock insurance scheme.
Safe livestock enclosures are essential for better tolerance towards snow leopards and an end to retaliatory killings of this remarkable animal. Our earlier studies found that attacking livestock in enclosures, also know as corrals, is an opportunistic hunting behaviour for snow leopards and not necessarily driven by lack of adequate prey to eat.
The introduction of an insurance scheme is also helping us to protect animals and humans alike. Through our scheme families pay premiums to insure their livestock against snow leopard attacks and receive compensation for approved losses.
Both approaches will also hugely help poor herder families who often live below poverty levels partly due to livestock losses.
Training days and ongoing household surveys are also helping to change attitudes and spread the word across the region.
The lessons learned through our funded work with Snow Leopard Conservation Foundation and Snow Leopard Trust, will be applicable not only throughout Mongolia, but in all snow leopard range countries.
This project is possible thanks to our generous donors. Can you help us continue?
Latest update
Thanks to your support we have been able to:
Establish 19 'Community Responsible Areas' in Mongolia where snow leopards are being safe guarded.
Train herders who have since used their accredited status to prevent poaching as well as protect the land from miners.