Water voles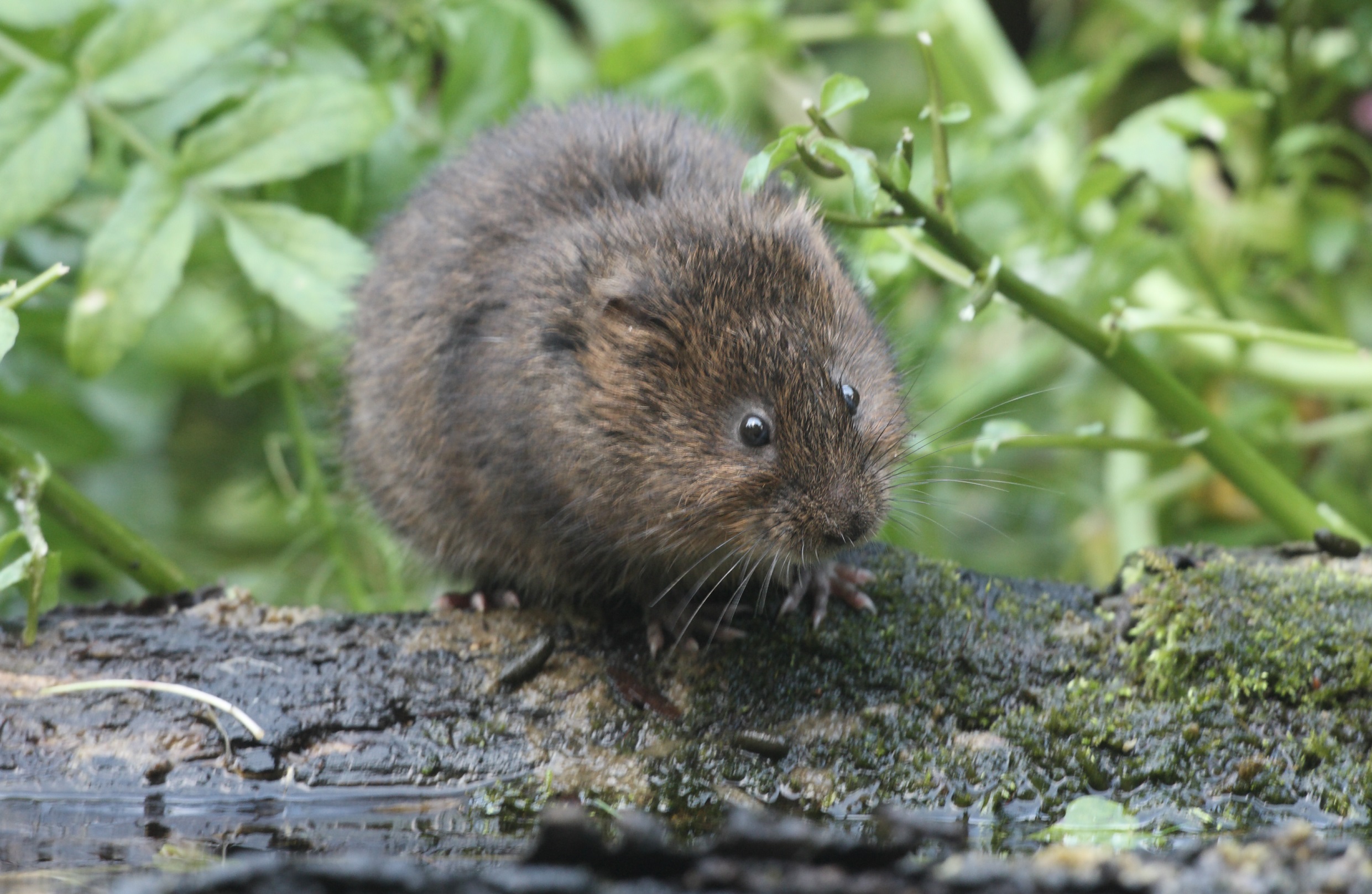 Water vole numbers have plummeted by around 90% making it one of the most rapid and serious declines of any British wild mammal ever. We are working to halt that decline.
Mink were introduced from North America in 1929 for the fur trade, but escapees and illegal releases means that they have become established and spread across the entire country, decimating water vole populations.
Along with water pollution and the loss of healthy river bank vegetation, the pressures from mink predation means we lost more than 90% of our water voles by the end of the 1990s.
Read more about the life of a water vole in our fact file.
How we are helping water voles
Since 1980, we have channelled more than £500,000 into over 40 water vole projects. We have investigated what is helping water voles to seek refuge from American mink. We discovered the best ways of restoring good habitat. We have captive-bred and released water voles back to areas from where they were lost and we're currently supporting a country-wide programme in Scotland working with members of the public to target efforts in mink control.
Last year we expanded our work further to set up a national monitoring scheme to include all the good work done by our volunteers and hundreds of others across England, Wales and Scotland. Register your interest to take part. Initial signs from the monitoring programme give us cause for hope but there is much more to be done if we are to better understand the threats facing Britain's water voles and help to protect them.
Currently, we are studying the effects of waterway maintenance on local populations of water voles, trying to learn more about how water voles change their local environment and also working on a project to map water vole strongholds across the UK.
We also support research and conservation on water voles through other organisations. To read more about these projects and other work please visit out grants pages.
Monitoring water voles across the UK – we need you!
We work with many other people nationwide to ensure we are doing the best we can to save this species from extinction. Now we know what needs to be done, the next step is to ensure we monitor the success of this work properly – but we cannot achieve this without you.
With our partners the Wildlife Trusts, Natural Resources Wales, RSPB, Scottish Natural Heritage, Environment Agency and Natural England, we set up the National Water Vole Monitoring Programme (NWVMP).
We regularly survey around 900 sites across the UK and create a water vole conservation community. With more of us working together our impact can be even more effective.
Volunteer to survey water vole sites
We are looking to increase our army of volunteers who dedicate some of their free time to search for signs of water vole presence across England, Wales and Scotland.
You will have to carry out a survey once a year at a pre-selected site near you. No experience is required, but you will need to learn how to identify field signs and follow our guidelines.
If you already regularly survey water voles you will be able to add your existing site details too.
If you are interested in helping water voles you can find out more and register to take part here!