Giant otters in Peru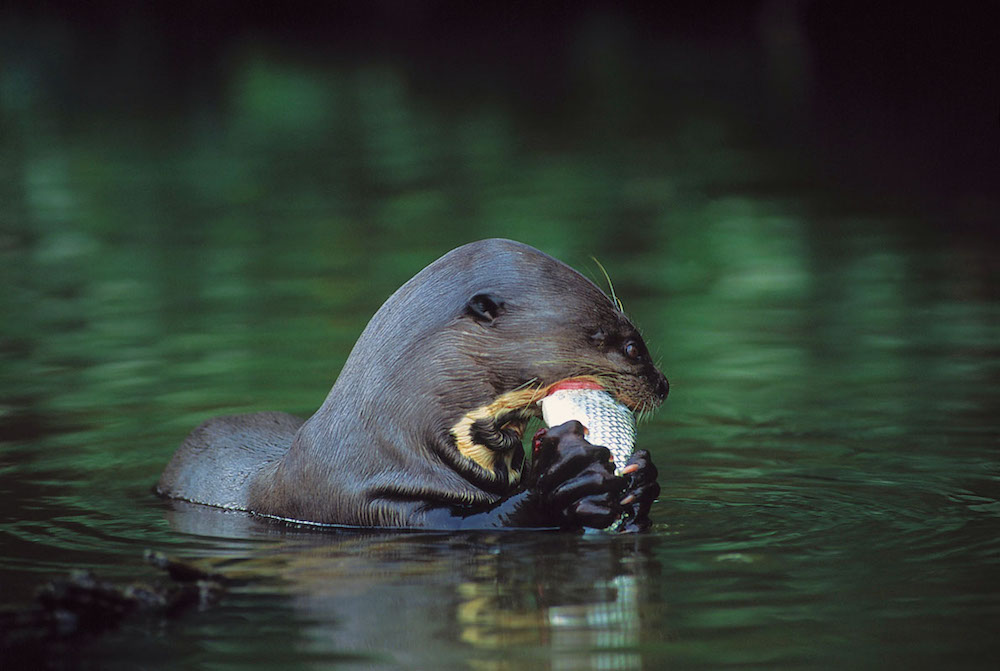 Illegal gold mining and deforestation are endangering giant otters - Read how our team of experts are saving them.
Giant otters, endangered top predators which live in Amazon river ecosystems, were nearly wiped out because of demand for their fur. Following the banning of fur trade, giant otter numbers have recovered across South America. However, there are several emerging threats to this sensitive species.
The problem
Illegal gold mining activities and deforestation have severely affected the habitat of giant otters in the Peruvian amazon. However, the full extent of these human threats on giant otters are not well understood yet. When mining and deforestation occur in an area, the otters can be directly affected because the river banks they live on and depend on can be badly destroyed. Other indirect impacts are also likely to harm them. In these areas there is usually less fish to feed on, and harmful contaminants such as mercury are flushed into the river. Mercury can accumulate in the fish the otters feed on, and the consequences could be disastrous.
The solution
People's Trust for Endangered Species has teamed up with Adi Barocas in Peru, to understand what is happening and what we can do to reverse the fortunes of this fantastic charismatic species. The mission of the giant otter research team is to understand if and how the demography, behaviour and health of giant otters are affected by the recent changes to their habitat. The team is studying several giant otter family groups both in a protected area, within Manu National Park, and areas outside the park, which are subject to different degrees of mining activities. They are also taking samples of otter faeces which can be tested to see what level of contamination there is in the fish they rely on. An important component of this project is the involvement and engagement of local indigenous communities in conservation efforts.